Heroes & Friends

THE HURDY GURDY MAN HAS LEFT US. GOODBYE MAC MACLEOD By Nigel Cross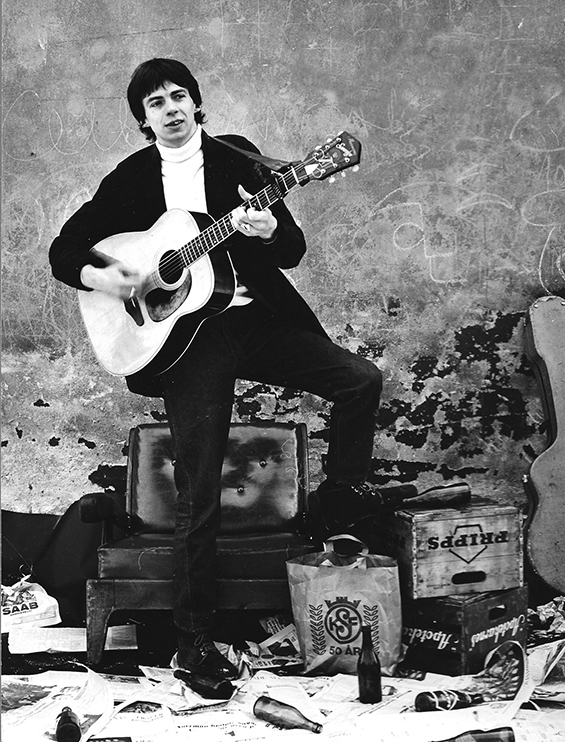 I am writing this with a heavy heart. Just over a week ago Mac MacLeod passed on after a long battle with illness.

A gentle, unassuming man much loved by those whose paths he crossed, over his eight decades. A consummate musician, guitarist, father, grandfather, carpenter, Albanite, traveller, chef, Mac was an astonishing human being who, when all is added up, sold himself far too short.

Much has already been written about him in the last 25 years since his re-emergence as a singer/guitarist so this is an appreciation rather than an extended overview of his musical career, more of which you can read about here:
Mac Macleod's story
on Terrascope
(opens in new window)

Let's just say, he was at the epicentre of the folk blues and folk baroque scenes of the mid-60s, and played with and influenced many of its key figures such as John Renbourn, Donovan, Dana Gillespie, Maddy Prior, and Mick Softley, most of whom went on to far greater fame and fortune, than Mac himself did.

In 1965 Mac became the mainstay of the Dolphin Folk Club in Luton run by Pete Frame who later started Zigzag magazine (to which Mac was an early contributor). When he could finally have been making headway on the home front, Mac packed his old kit bag and trusty guitar and went on his travels through Scandinavia rubbing shoulders with the likes of Boz Scaggs, Jack Downing (both of whom he played with in the Other Side) and the Lovin' Spoonful (with whom he shared the bill on a Swedish TV special). An unlikely collaboration with two Danish musicians led to the formation of Copenhagen's first psychedelic power trio, Hurdy Gurdy. A drug bust in late 67 prompted an SOS to Mac's mate Donovan who wrote his famous hit song for the band. Don didn't like their version and released it himself. And so the years rolled on and opportunities came and went, Mac even turning down an invitation to join an embryonic America in the early 70s!

Although I had read about him in early issues of Zigzag, I didn't get to know Mac till 1998 when the late Richard Hoare and I visited him at his home in Sandridge to conduct an interview for the Terrascope. By then he had settled into some sort of 'normality'. He proved a genial, rather humorous subject and a fine host. After that winter's afternoon we became friends and quickly bonded when he discovered I was a fellow 'cooking man'. I took an avid interest in telling his story for the first time and uncovering nuggets that lay in his archive. Over the next year we issued a 6-track 10" of unreleased songs by his early 70s psychedelic folk-rock trio, Pearls of Amber and then a 4-track EP of solo songs that he had made whilst living in Denmark, Copenhagen Lites. Both of which were warmly received.

He was still very active playing live at this point usually with percussionist Steve Rodford, the son of close friend, Jim Rodford (Zombies, Argent etc) whom Mac had known since school days. Once he warmed up, Mac played like a demon and by the time of his epic set closer, 'The Cuckoo' had a vibe and a momentum going that put you in mind of the late Richie Havens at his best. There were some fine shows including the 1999 Terrastock, the launch of the Amber 10" at a pub in Colney Hatch (just outside St. Albans) and a hugely enjoyable open-air show in the twon square on a summery Saturday evening in Sainte Maurice de Cazevieille in the south of France.

The world started to pick up on Mac at this time culminating in a career-spanning CD put out by RPM. Entitled The Incredible Journey of the Original Hurdy Gurdy Man, this is well worth getting if you don't own it already. Wider interest led to Mac forming a backing band which was not quite the success he hoped it would be and sadly was something of a financial drain on him.

So, I was very happy in the late 00s to hear that he had ditched the band and had hooked up with his old mate, Squeak (harmonica, percussion) to perform as an acoustic duo and we had them play one of the Shagrat Sunday Afternoon Joint shows at the Doghouse supporting Wolf People here in Kennington. This setting brought out the very best in his astounding qualities as a guitarist and performer far better than the ill-fated band had!

We kept in touch more regularly after this and I made regular visits to his place in Sandridge. Always a pleasure to sit in his kitchen and chew the fat whilst he made me cups of Earl Grey with real tea leaves (not bags). Those of you who ever visited Mac at home will recall his magnificent collection of bonsai trees, not the easiest of plants to cultivate. In Mac's case in later years he had to start again from scratch, when during an extended family holiday to the South Seas, his house sitter let his original plants wither. I was glad to see he had started again with them. Somehow, they were a mirror image of Mac himself. They exuded the care, fastidiousness, love and originality that Mac put into his music.

As far as I know, his last appearances in public were in 2016. He played for us and some friends in our living room for my birthday that April where highlights included 'Long Black Veil, 'Codine', 'Candy Man' and 'Two Trains' and at my behest he opened a badly publicised and poorly attended show on the Isle of Wight the following July where he, as always, charmed his audience!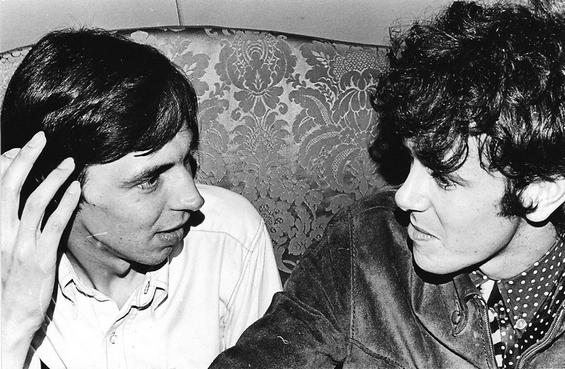 Soon after this I learned he had been in hospital suffering from cancer and it was the start of a long rocky road back to health which he took very seriously. He had his good periods and bad ones. He was still pursuing a number of musical projects during those final years, trying to rescue the audio from his aforementioned band's show at The Trestle in St Albans, tackling a long gestating new solo album, completing recordings done by erstwhile partner in Amber, Julian McAllister and writing and recording with St Albans' singer/songwriter, Dick Moffat. And despite illness, was still capable of his signature acts of kindness. During one of my last visits, visit he sanded down the neck and restrung my daughter's guitar for her. Who better I thought, as I watched the ultimate craftsman at work!!

News came that he had passed away peacefully in hospital on the 16th November. Last Friday night I raised a glass to his memory and played my favourite, 'London Town'. Like other artists we have loved and worked with such as Richard Treece and Martin Stone, Mac was a one-off, a product of that freewheeling 60s generation, where riches and wide acclaim mattered little in their passionate pursuit of life, love and son. Like Richard and Martin, I shall miss him deeply.

As Donovan's former manager, Peter Eden says: 'So sad to hear this. I always got on well with Mac. He was quite important in that early time of Donovan. He worked with Don on early dates and was a balancing influence at a time when many were appearing out of the woodwork from nowhere. A very good guitarist and nice man. I tried to contact him later when I was recording Mike Cooper, Duffy Power and Heron but could not get in touch with him. My memory of him is of a lovely guy and quite unassuming but great guitarist and songwriter'.

I'll leave the last word to one of Mac's longest-standing friends, Pete Frame:
'Early 1965. A mad folkie, I set about forming a folk club in Luton – and I asked Donovan, who was unknown at the time but who I'd seen strumming in the back room of a St Albans pub, if he fancied being our resident singer. To my surprise, he explained that he had just been signed by a manager and could not commit himself – but he recommended his good friend Mac Macleod, who turned out to be perfect for the gig. Each week, in an intimate subterranean coffee bar, he held everything together and provided continuity between sets by Bert Jansch, Dorris Henderson, Julie Felix, Alex Campbell, John Renbourn, Tom Paxton and a host of others.

Thus began a 55 year friendship. Not only was he an exquisite guitarist with an encyclopaedic song repertoire, but he was one of the nicest, warmest, friendliest guys I ever knew. He used to say "My main problem is that I don't take life seriously" but I shall miss everything about him, especially his enthusiasm and laughter. Fare well, old pal.'

Keith 'Mac' MacLeod 9th July 1941 – 16th November 2020 RIP

Photo credits:
Mac Stockholm 1966: Peter Knopp
Mac and Donovan Grand Hotel Stockholm 1966: Mats Olin