KENNETH JOHN WHALEY
5/11/46 – 8/5/13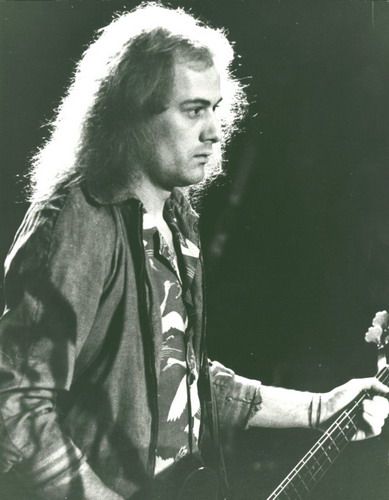 Most of you will have heard that Ken Whaley, front man and bass player with
The Green Ray passed away a few weeks ago after losing his battle with cancer.

Ken was one of life's good guys, a true human being whose heart was always in the right place. As a musician he was second to none, his bass playing quite simply some of the best on the planet.

For many he'll be best remembered for his playing with Help Yourself and Man. The convoluted inter-twined history of these outfits has been told a dozen times, and I don't propose to repeat it here. Suffice to say that he's there on that winsome first Helps album, suffered the ignominy of being sacked in its wake (something he never quite forgave its instigators) and was re-instated in time for the group's fourth LP, which happily bore his name and his timely return in its title. He remained an integral part of the group up until its demise half way through cutting a fifth LP in late summer 1973.